Data Protection Gumbo provide answers to the following questions…
What do I need to know?
What does it mean?
What should I do about it?
"The gumbo" is more than just a vendor-agnostic podcast.
It is a vision that has expanded the awareness of the IT industry by being a voice for protecting all types of digital information, big or small. In the six-degrees that separate the circles of Storage, Data Protection, Cloud, and Backup/Recovery; it all seems to return full circle to the kitchen as a diverse pot of "gumbo".
The "gumbo" is a term used to express the myriad Internet of Things (IoT) connected devices, sensors, business applications, social media, images, and videos that our generation is creating which is causing a pot of explosive data growth. The "gumbo" podcast provides listeners with a mix of the latest news, data protection technologies, and interesting facts on topics in the Data Backup and Recovery industry.
Data Protection Gumbo will inform, educate, and mobilize the world with millions of Chefs that are equipped with the right utensils and ingredients to intelligently understand, store and manage your important data.
Introducing your Chief Data Protection Chef………..Demetrius Malbrough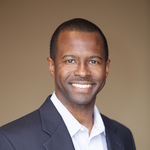 Demetrius is an expert in solving Data Protection challenges for small, medium and enterprise companies. He holds multiple Backup and Recovery certifications with major software leaders represented in the Gartner Magic Quadrant for Backup / Recovery Software. Demetrius is the proud owner of the Backup & Recovery Professionals LinkedIn group which has over 19,900 members worldwide. Demetrius is currently a Technical Marketing Engineer at Rubrik.